We produce
More than 100 million people trust our products.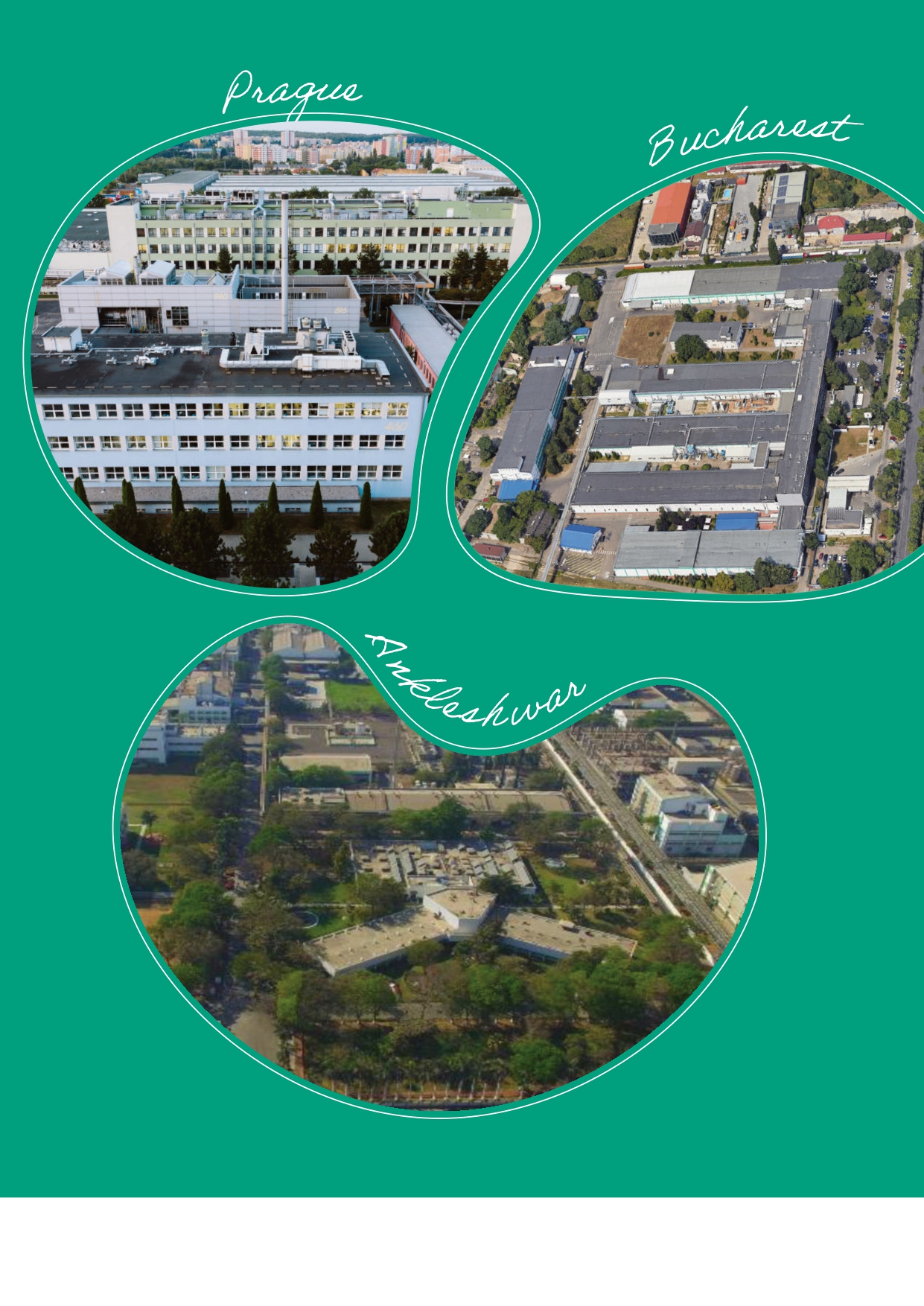 About 50% of the Zentiva team is working in our Industrial Operations to ensure medicines supply.
Zentiva's has four wholly-owned manufacturing sites:
Our Prague Site in the Czech Republic, with more than 90 years of experience
Our Bucharest Site 1, with more than 60 years of experience
Our Bucharest Site 2, in Romania, acquired in 2020
Our Ankleshwar Site, in India, was acquired in 2020
The sites manufacture more than 70% of Zentiva's product supply, the balance coming from our network of more than 250 supply partners.
All Sites are driving Sustainability programs, targeting carbon neutrality for Scope 1 and Scope 2 by 2030 and constantly strengthening their efficiency when it comes to energy and electricity, water consumption and waste management.
Our Industrial Network
While the European manufacturing sites are already sourced by 100% renewable energy, we are reaching 60% for our Ankleshwar site in India, and looking for options to further increase this share.
The Zentiva manufacturing sites combine well with our manufacturing and supply partnerships to produce a good cost of goods base that supports our performance. This is key in the three key market archetypes of Europe – Physician Driven, Pharmacy Driven and Key Accounts/Tender Driven. We operate a highly flexible manufacturing footprint and are well positioned to continue to improve our customer service level across the supply chain. We have ensured the right level of capital investment across our network supporting us in accommodating the volume growth in our mid-term plan.